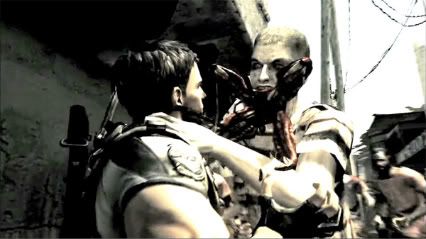 Capcom have today announced two new downloadable episodes for Resident Evil 5 along with a variety of new outfits and a rebooted Mercenaries mode entitled Mercenaries Reunion. The new Mercenaries will feature 8 new playable characters and weapon load-outs, making this all add up to quite a sizeable chunk of extra content for the game.
If you'd prefer to get this all-new content in a box, you'll be able to buy the Resident Evil 5 Gold Edition, containing all the new bits as well as the original game. It'll come either in the shape of a single blu-ray disc for PS3 owners, or on a DVD with a token for download for Xbox 360 users.
Resident Evil 5 Gold Edition is earmarked for a 2010 release and there's no word yet on any details of a PC release.