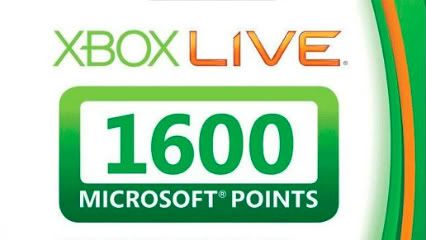 Microsoft Points, the currency used to purchase a variety of digital goods from Xbox Live, Windows Phone and Zune marketplace could be phased out according to a report.
Inside Mobile Apps claims that Microsoft will cease to use the points system by the end of the year, switching over to a regional currency based model similar to that of the PlayStation Store and other app marketplaces.
Of course, when contacted Microsoft slung the usual line that they "do not comment on rumours or speculation." However, according to the report, mobile developers that have publishing agreements with Microsoft have already received a warning about the change and have been told to plan their upcoming releases in accordance with it.
You don't need to panic about spending your remaining points at the moment though, as those with an outstanding Microsoft Points balance will have it converted into the regional currency of their account. Although, as this is an unconfirmed story, there's no word as to how fair the exchange rate will be.
Microsoft's point system has been a much debated topic amongst gamers since its introduction. Many support the system, especially when they can find a good deal buying the points from a retailer instead of directly from Microsoft. However, lots of people end up buying more points than they need due to the set value of points on each card, meaning there is a high possibility of purchasing several points that you are unable to use without acquiring additional points.
Spotted on MCV