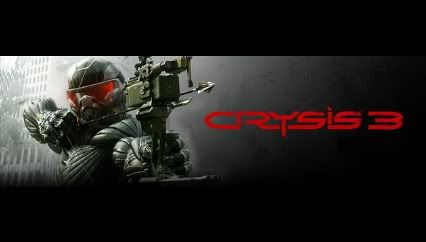 Disappointed by the lack of archery in your near future sci-fi shooters as of late? If so then EA might be able to delight you as they accidentally let the news of Crysis 3's existence slip with a box image of the game briefly appearing on the Origin store.
The picture features the ever so familiar skin tight super suit from previous games, with its wearer drawing back an arrow on a very militarised looking bow. It's definitely a step away from the hyper customisable assault rifles we're used to seeing from the series.
More details surfaced via a Russian website that claims the game will be released on Xbox 360, PS3 and PC in spring 2013. It was also said that the game would take place in a heavily destroyed New York that has been overrun with greenery which almost represents a jungle. Are they combining the settings of the first and second game? Sounds good to us.
EA stepped in and didn't deny their cock up, issuing the following statement to several gaming websites: "The best kept secret in shooters just can't be contained. Stay tuned for more information on April 16." Next Monday is already looking brighter.