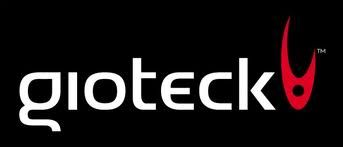 Our very own Steven G, AKA Grumpy Gurevitz, is now also AKA Gioteck's Community Manager. He'll still be staying with us, though there are now restrictions on what he can write about. There is a blanket ban across the site (with immediate effect) on reviewing Gioteck products, due to potential conflict of interest. We triple promise that the person behind Monday's review of Gioteck's GC-2 controller was unaware of Steven's impending Gioteck-related duties.
Asked for a quote, Mr G declared that everybody should "Come and join the Gioteck Army". At time of writing there is no draft, and joining the Gioteck Army is completely voluntary (and involves very little armed combat). You can join the rank and file by following Gioteck on Twitter, checking out their snazzy new website, and of course by buying and using their products. As CG will no longer be publishing any Gioteck reviews, you can just assume that we recommend you buy five of everything.
We hope you'll join us in throwing hearty congratulations Steven's way. Gioteck have made the perfect choice; if you want a community managed, Grumpy Gurevitz is very much your man.