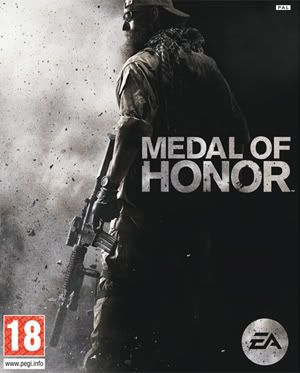 What has long been hinted at and talked about in darkened alleys between figures illuminated only by lit cigarettes is now finally confirmed. Yes, Medal of Honor is coming back in 2010, set on the modern battlefield.
For the first time ever the franchise will be leaving World War Two and will now be set in Afghanistan, perhaps taking a bit of inspiration from some other successful modern warfare based shooter.
The Medal of Honor games were always something to get excited about and this one seems to be no exception, with the single player focus being on a Tier 1 Operator; 'a relatively unknown entity directly under the National Command Authority who takes on missions no one else can handle.'
The single player is being developed by EALA but rather interestingly the multiplayer portion has been handed to Battlefield veterans EA DICE, who made their name in large scale multiplayer combat.
"When we first set out to reinvent Medal of Honor, we wanted to stay true to its roots of authenticity and respect for the soldier but bring it into today's war. The Tier 1 Operator is the most disciplined, deliberate and prepared warrior on the battlefield. He is a living, breathing, precision instrument of war." said Greg Goodrich, Executive Producer for Medal of Honor.
Sean Decker, VP and General Manager of EALA added, "EA has always been an advocate for telling the soldiers' story. The new Medal of Honor follows that tradition. We felt it was important to tell the story of today's war".
If this new Medal of Honor is anything like it's slightly older brethren then this is definitely something to get very excited about. Could it possibly topple Activision's position as top dog in portraying modern combat? Keep your eyes peeled.
According to EA the game will be released in 2010 on Xbox 360, PC and Playstation 3. You can look out for more information on twitter here, and you can also tune in to Spike TV's 2009 Video Game Awards on Saturday, December 12 at 8pm PST for a world-premier first-look at Medal of Honor.