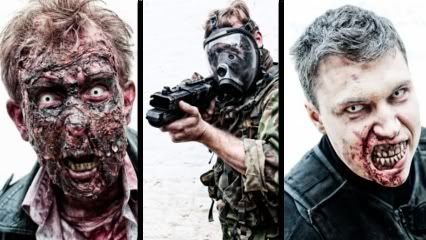 We all like horrifyingly realistic pictures of zombies on sunny afternoons, right? Last week, Capcom held massive zombie events in London, Manchester and Bristol to mark the launch of Resident Evil: Operation Raccoon City.
The London event had some brilliantly made-up zombies that participants could battle in a live mission. There's a bunch of pictures that show the lengths Capcom went to on their Flickr page which can be found here.
Events in other city centres involved participants gunning down virtual zombies with an augmented reality smart phone app.
Resident Evil: Operation Raccoon City launched last week on PS3 and Xbox 360. Check out what we thought of it in our review.