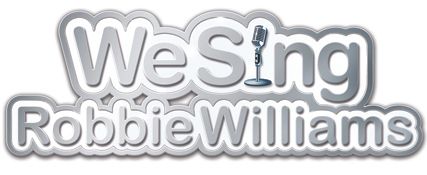 Names sell games, or at least that's what EMI Music and Nordic Games are hoping for with the release of We Sing Robbie Williams on the Wii, which is meant to allow fans to celebrate 20 years of popular hits.
If you've ever wanted to deafen neighbours with your underrated singing talent that would get you shoved into the comic relief auditions on the X Factor then here is another chance, with the game letting you sing 25 of Robbie's finest, complete with the original videos.
Rafael McDonnell, Senior Vice President for Brand Partnerships, Licensing & Synchronisation at EMI Music, said: "EMI has been at the forefront of working with the gaming industry and recorded music, with artists such as Robbie embracing this important format. We are really proud to be able to offer the opportunity for all of Robbie's fans to get the chance to sing along to their favourite hits with this new and exciting game, and celebrate Robbie's 20 years in the music industry."
The songs that will be available for us to butcher are still under wraps, with the press release being delightfully vague about what will be on offer. "The full tracklisting for We Sing Robbie Williams is still to be announced but with a vast array of tracks to choose from, such as Angels, Rock DJ, Let Me Entertain You, She's The One and Old Before I Die, it's sure to appeal to fans of all ages." So at the moment we know what might be on there because Mr Williams has sung a lot.
We Sing Robbie Williams is set to headline on the Nintendo Wii stage this October.