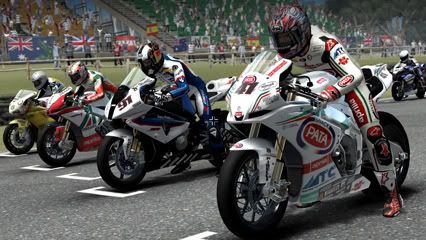 New screenshots for the latest superbike racing simulator SBK 2011 have left the garage and screeched out onto the track for our prying eyes. To spare your web browser from having to stretch to uncomfortably spammed proportions, we've picked the best of the rubber burning crop for your visual pleasure.
All the shots are on the Phillip Island circuit in Australia, which hosted the first race of the World SBK Championship last weekend.
Expect to see tires spinning May this year, when SBK 2011 is released on Xbox 360, PS3 and PC.