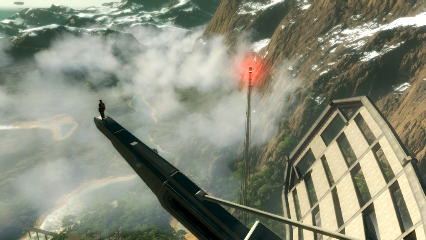 Eidos announced on Friday that the upcoming PS3 version of Just Cause 2 (due early April 2010) will allow players to upload videos of their gameplay direct to Youtube. Although the details are yet to be revealed, we can confirm that the game itself automatically records the last 30 seconds of play and makes the video available for uploading from the menu, all at the touch of a button. We can also confirm that players will be able to manually record up to ten minutes of gameplay and then upload direct from the menu screen.
There are no plans to add this feature to the Xbox 360 version and they're neither confirming nor denying that the PC version will follow suit.
When questioned further, a spokesman for BHPR, Eidos' out of house press office, stated that further details of the function will be announced shortly. Watch this space.