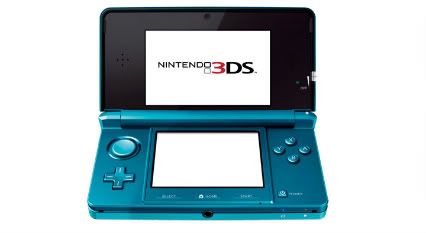 Another blow to optimist's Christmas lists everywhere comes as Nintendo announces that the 3DS is getting a March 2011 release date for Europe and North America, after the Japan release on February 26.
The price for the unit has been set at 25,000 yen, which when translated to slightly more familiar currency comes to around £188. This leads us to make a healthy estimation that the UK price will probably be somewhere around £200.
Launch colours for the Japanese release are Cosmo Black and Aqua Blue, with no word yet on what the west will get.
It's a machine that definitely has all of us excited with great titles on the horizon such as The Legend of Zelda: Ocarina of Time, Lylat Wars and two new Resident Evil games.