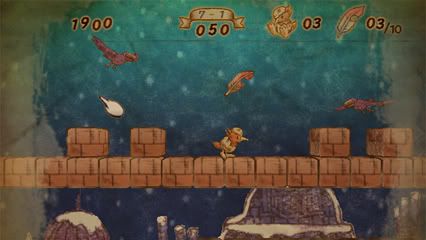 Like all gamers, we are sure everyone would appreciate it if every time they bought a game, 10p of that sale was finding its way into the pockets of a flightless bird in the interest of helping its species survive.
Rising Star Games is doing just that with Ivy The Kiwi?, the latest game from Sonic creator Yuji Naka, when it is released on the Wii tomorrow (October 29). They will donate 10p to Save the Kiwi for each copy of the game sold. The money raised will go towards helping to protect the kiwi and its habitat, which will also help a lot of other critters in the ecosystem.
"We're delighted to be able to announce our partnership with BNZ Save the Kiwi Trust," says Martin Defries, managing director, Rising Star Games. "It's great to be able to give something back to the bird that's the subject of our next game – Ivy the Kiwi? – and help work towards securing its future for years to come."
Michelle Impey, executive director of BNZ Save the Kiwi Trust is thrilled with the partnership. "There is an incredible amount of work being done in New Zealand to save our national icon, but more needs to be done and that requires funding. Donations from sales of Ivy the Kiwi? will help to support this work, which includes BNZ Operation Nest Egg, a method where kiwi eggs are retrieved from the wild, incubated and hatched in captivity and reared to about 1kg in weight. At this point they are released back to the wild where they will then have a better chance of surviving to adulthood. This increases the survival rate from 5% to 65%. More than 1400 kiwi have been released back to the wild using this method."
If you are interested in helping the kiwi, you can either buy the game tomorrow or you can make a donation at the Kiwi Trust website.