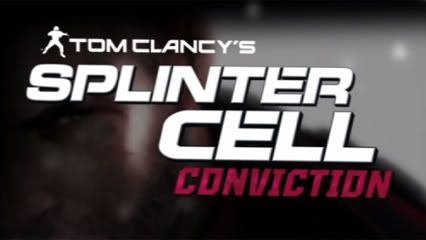 Do you live in – or perhaps near – Reading, UK? Would you like the chance to try out Splinter Cell: Conviction a week before it hits the shelves? Then perhaps publisher Ubisoft and their good friends HMV can help you out. Here's the official announcement:
Ubisoft are giving UK Splinter Cell fans the chance to play Splinter Cell Conviction on Xbox 360 a week before its release! Featuring single player, co-op and 1v1 multiplayer, the event will take place at Reading HMV Gamerbase, mere minutes from Reading Train Station. Read on for your chance to be one of the first to play the game and receive exclusive Splinter Cell Conviction merch!
Venue: Reading HVM GamerBase (Upstairs Inside HMV, 138 Friar Street, Reading RG1 1EX)
Date: April 8th 2010
Time:19:00 – 21:00 PM
Places: 30 Xbox 360 places
Entry: Email webmaster@ubisoft.co.uk with the subject "Splinter Cell Conviction Event" if you're interested. We'll be picking 30 winning attendees at random.
Gameplay: Gamers will have the chance to play both 1v1 multiplayer and the first level of co-op and single player story mode.
Freebies:There will be a free Splinter Cell Conviction T-Shirt for every attendee, plus some special spot prizes!
Also:Chosen attendees can bring one friend or other +1 if they wish, however names on the list get play and t-shirt priority.
Free pizza will also be available during the event! Please remember to email webmaster@ubisoft.co.uk, we will confirm by reply if you're a lucky winner of a place at the event.
Sound good to you? Then get mailing!