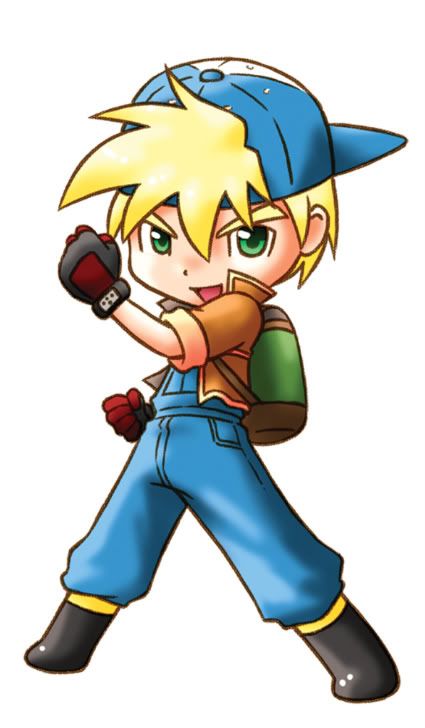 Rising Star Games have today announced two new entries in the evergreen Harvest Moon franchise, complete with screens; Frantic Farming for the DS and Hero of Leaf Valley for the PSP.
Frantic Farming looks to be a puzzle game wearing eco – friendly Harvest Moon trousers, tasking you as it does with matching crops as fast as possible to 'harvest' them.
There will be a total of 12 characters to choose from, and game modes will include Story, Mission, and Score Attack. Yes; it sounds like this game will have you Farming in a most Frantic manner.
Hero of Leaf Valley is a more traditional Harvest Moon game, and will apparently be "the biggest Harvest Moon adventure yet on Sony's handheld".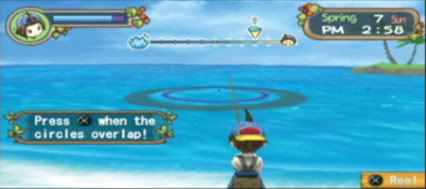 It sounds as though there will be some sort of despicable menace to combat, as the inhabitants of Leaf Valley come together to save their home from destruction. Yes, Destruction. Considering the fact that Harvest Moon games traditionally revolve around the cultivation of root vegetables however, it's unlikely you'll be fighting the perverted bloodthirsty demons of Satan's army.
That said, there aren't many details in the press release….
It's been confirmed that as well as growing crops, raising animals and mining ores, the player will have to earn the trust of other villagers to gain their help. There will also be part – time jobs to earn skills and money.
Both Harvest Moon: Frantic Farming for Nintendo DS and Harvest Moon: Hero of Leaf Valley for Sony PSP are currently pencilled in for an "Autumn/Winter" release.