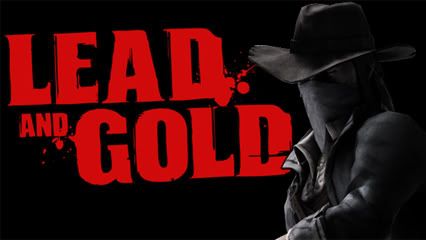 Two things became clear as a result of our Lead and Gold Steam code giveaway. Firstly, we have readers from all over the world; and secondly, about one third of them are called 'John' or 'Jon'. The winners are:
Hasan (AKA Dick Spurs), Ajman, UAE

Peter (AKA The Punisher) NRW, Germany

John (AKA JohnGunEyed), Norfolk, UK

John Dill (AKA John McFly), NSW, Australia

John Cleveland (AKA Dead Head Jed), Maryland, USA

Jon Hernandez (AKA Revolver Marston), ON, Canada

Benito Zamora (AKA Cow Pen Ben), Las Vegas, USA

Anthony (AKA Anthony 'Teh Killer'L.), Noord-Brabant, The Netherlands

Martijn Minnaert (AKA Vladimir 'Swifty Hands' Steele The Forth), Assenede, Belgium

Ng (AKA Gunshot Steamer), Singapore
No extra prize save a big Christmas sack of kudos for the best cowboy name to:
Joseph Arvin (AKA Woody Hopalong McSneezerjack), Toronto, Canada
Congratulations, and enjoy your rootin' and, indeed, your tootin' also in Lead and Gold! Hmm, looking at that list, maybe next time we'll demand everybody gives their surnames too….